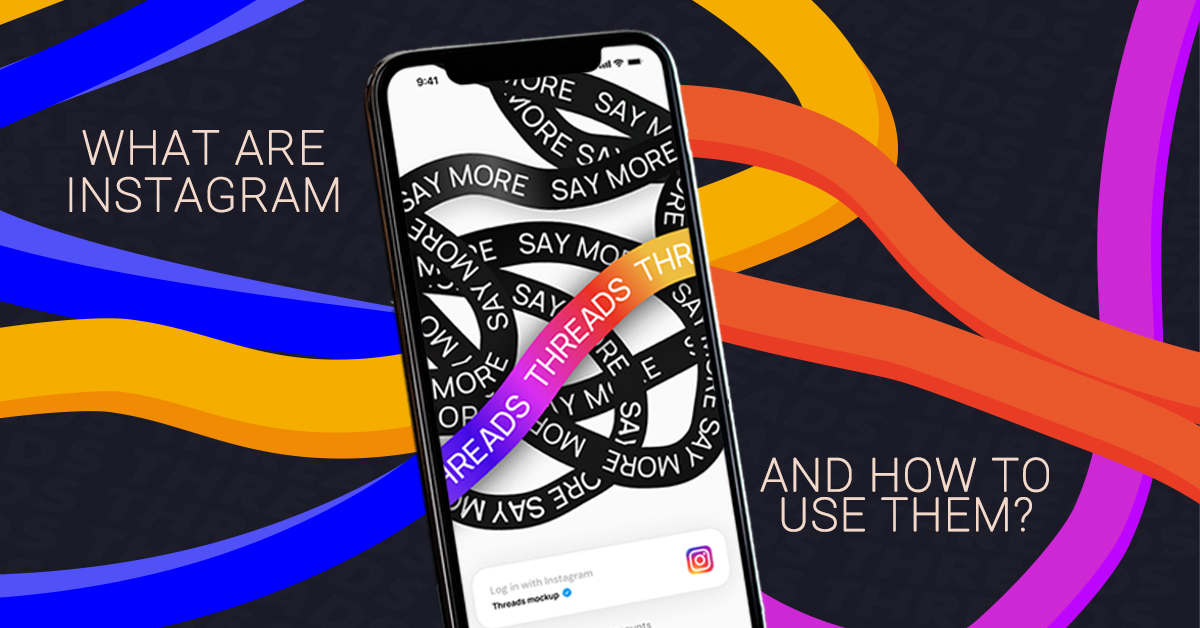 Instagram Threads App: Will it Help Small Businesses Thrive?
The threads app has taken the social media by storm with over a 100 million sign ups in just one week!
Facebook's parent company – Meta – has come up with a new app that is much similar to Twitter, but obviously, with its own competitive edge.
With the growing demand for specialised apps, Mark Zuckerberg established a space that would enable users to interact and form a community without going through much hassle.
In this article, Creativibes will talk about Instagram's Threads app, and how it will benefit the business world.
What is Threads?
Mark Zuckerberg, the iconic face of Facebook, recently unveiled Threads, a ground-breaking application created by the Instagram team exclusively for seamless text sharing.
This cutting-edge programme caters to both users who actively provide content and those who occasionally post, offering them a private space for immediate updates and stimulating public discussions.
On the Threads app, posts can contain links, images, and videos up to five minutes in length, and they can be up to 500 characters long when you join in with your Instagram account.
What Sets the Threads App Apart?
Threads stands apart due to its ambitious goal of promoting interoperability with open and compatible social networks, which are thought to have the potential to influence how the internet will look in the future.
The Threads app is a social networking platform that entails a stream of text-based posts. You will be able to upload photos, videos, and text messages, combining Twitter's real-time conversational feature with Instagram's aesthetic appeal.
Mission of Instagram's Threads app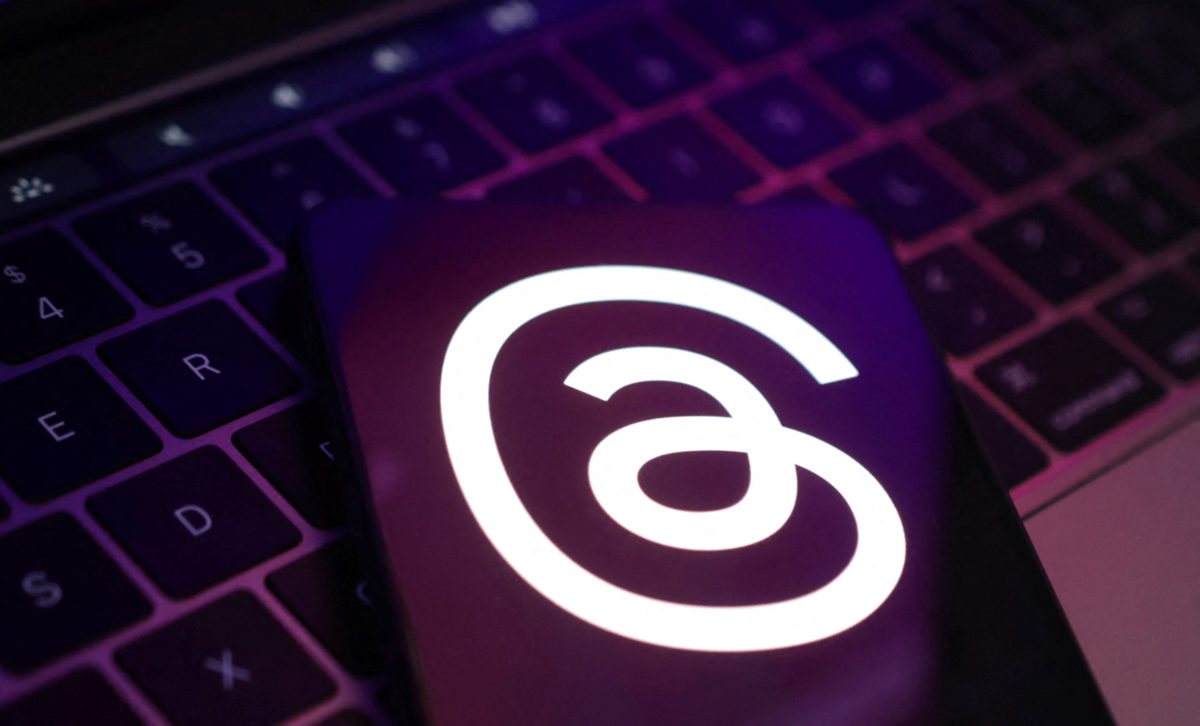 Threads' mission is underpinned by the vision of Instagram, a massively popular platform where millions of users from all over the world converge to share engaging images and videos.
The final objective of this initiative is to take advantage of Instagram's unrivaled capabilities and apply them to the field of textual expression, creating a safe and encouraging environment where people may express themselves without restraint.
Similar to the Instagram experience, Threads enables users to quickly connect with friends and producers who share their interests, including people they don't just follow on Instagram but also people outside of the app.
Users can also benefit from the current set of security controls and user safeguards that have been implemented to guarantee a secure and efficient network.
How Will Threads App Help Business Thrive?
Businesses looking to increase their customer base and brand recognition can consider threads as a significant platform to reach their targeted audiences.
With TikTok, Instagram, and Facebook dominating the world of marketing, Threads stands out as a novel channel that can boost the impact of marketing initiatives, especially for companies aiming to appeal to younger demographics.
Threads can help business thrive in several ways:
1) Enhancing Brand Reach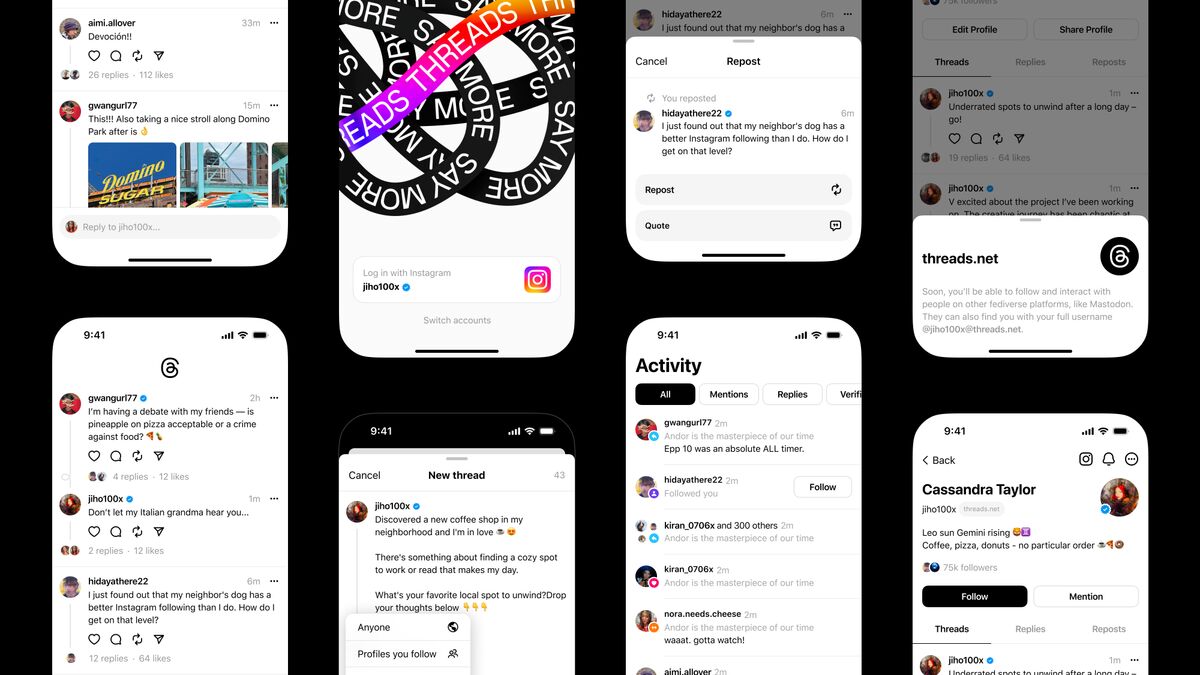 Businesses can connect with a larger and more diverse audience by utilising Threads' special features and functionalities, hence expanding the reach of their brands.
In addition to traditional social media channels, this platform gives companies different ways to communicate with their target customers. The Threads app does not have hashtags, running ads or the trending feature, making it easier for brands to connect with their audience informally.
2) Greater Character Limit
Threads boasts a generous character limit of 500, in contrast to Twitter's approximately 280 character constraint.
This expanded capacity empowers Threads to foster deeper connections with its audience, allowing businesses to communicate their messages with greater elaboration, clarity, and comprehensiveness.
3) Fair Verification System
Earlier, Twitter's verification process, denoted by a blue tick, was based on an account's perceived "worthiness" and there was a proper process through which this was determined. While it was not absolutely perfect, this approach helped prevent impersonation of notable individuals and brands.
After Elon Musk's acquisition, a new verification system was established which was directly linked with payment. It was concluded that only those who were willing to pay receive perks like enhanced rankings.
Consequently, this shift has created a sense of exclusion for average users who either choose not to or cannot afford to pay which ultimately turned inaccessible and unappealing to many users, causing brand-related challenges.
Threads takes an upper hand in this regard and protects brands' identity through proper verification processes by adopting a verification system similar to Instagram, thus bringing an advantage to businesses.
4) Cross-Platform Benefit
By seamlessly integrating with Instagram, Threads transforms your social media approach and offers an unrivalled chance for cross-platform awareness. You can easily share your Threads posts directly to Instagram Stories, which allows you to reach more people and communicate with them on several social media platforms.
You can increase your online presence, build a consistent brand presence, and develop closer relationships with your audience by embracing cross-platform visibility through Threads' integration with Instagram.
For content producers, influencers, and businesses alike, bridging the gap between these two platforms opens up a world of opportunity and enables them to flourish in a linked social media ecosystem.
Final Views on Threads App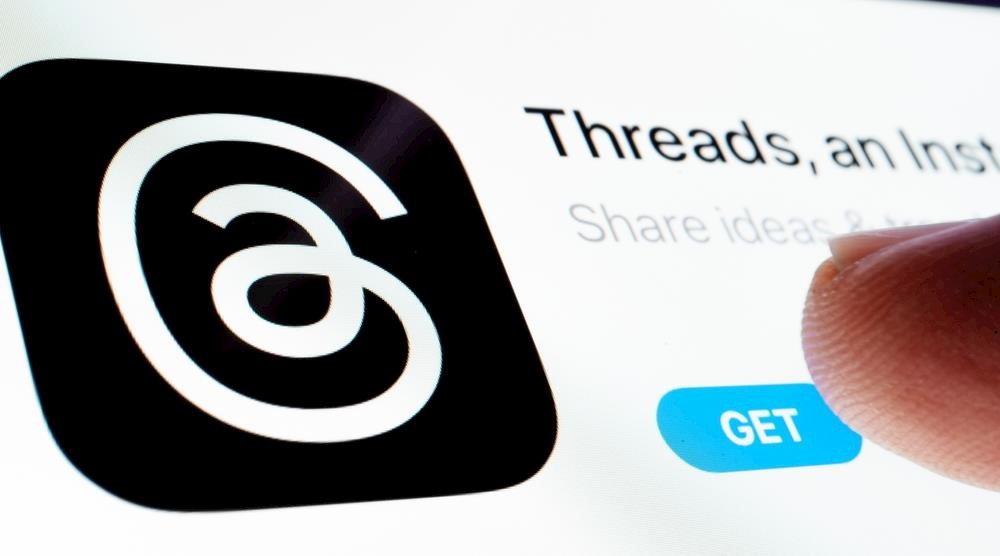 While we agree that too many social media platforms may be difficult to manage, with the right strategy they can definitely help!
It goes without saying that it will only be advantageous for your brand to start setting up an account on Threads right away as it will help in engaging both – potential and current customers.
Furthermore, since this is an emerging social network that is significantly less congested to establish a major online presence, it will only benefit your brand to establish an online presence as soon as possible, gaining a competitive edge against competition.
For the latest in the tech industry, visit Creativibes Blog.